THE STAFF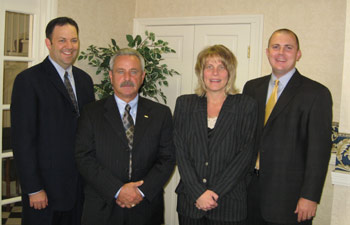 VALUES

Honesty, Integrity and Professionalism.

We represent only high rated companies, always with our clients best interest in mind.

We are dedicated to making sure each of our clients' families are properly protected in the most financially sensible manner.

We are committed to representing ourselves, our families and our community in an ethical and responsible manner.
ABOUT US
The Swigart-Braunscheidel Insurance Agency, Inc. is a full lines insurance agency, specializing in providing quality service and competitive rates in auto, home, health, commercial, life and disability insurance. Our product and case designs can help you meet almost any of your personal or business insurance needs. Founded in 1994, our agents offer over 60 years of industry experience. We represent over twenty companies, specializing in finding the best fit for your individual or business insurance needs.
OUR OFFICE